What is Fluoride
Considered a trace element, fluoride is any combination of elements containing the fluorine atom in the -1 oxidation state (fluoride ion). Due to its reactivity, fluorine is found in nature as fluorine compounds or fluorides 6).
Fluoride occurs naturally in the body as calcium fluoride. Calcium fluoride is mostly found in the bones and teeth 7).
Small amounts of fluoride help reduce tooth decay. Adding fluoride to tap water (called fluoridation) helps reduce cavities in children by more than half.
Researchers at Cochrane Collaboration 8) reviewed 20 studies on the effects of fluoridated water on tooth decay and 135 studies on dental fluorosis. The evidence is up to date at 19 February 2015. They found that water fluoridation is effective at reducing levels of tooth decay among children. The introduction of water fluoridation resulted in children having 35% fewer decayed, missing and filled baby teeth and 26% fewer decayed, missing and filled permanent teeth. They also found that fluoridation led to a 15% increase in children with no decay in their baby teeth and a 14% increase in children with no decay in their permanent teeth. These results are based predominantly on old studies (studies conducted prior to 1975) and may not be applicable today. There is very little contemporary evidence, meeting the review's inclusion criteria, that has evaluated the effectiveness of water fluoridation for the prevention of caries. On the other hand, there is insufficient information to determine the effect on caries levels of stopping water fluoridation programmes. There is a significant association between dental fluorosis (of aesthetic concern or all levels of dental fluorosis) and fluoride level. If young children swallow too much fluoride while their permanent teeth are forming, there is a risk of marks developing on those teeth. This is called 'dental fluorosis'. Most fluorosis is very mild, with faint white lines or streaks visible only to dentists under good lighting in the clinic. More noticeable fluorosis, which is less common, may cause people concern about how their teeth look. The evidence is limited due to high risk of bias within the studies and substantial between-study variation.
What is Dental Fluorosis
Dental fluorosis is a condition that causes changes in the appearance of tooth enamel. It may result when children regularly consume fluoride during the teeth-forming years, age 8 and younger. Most dental fluorosis in the U.S. is very mild to mild, appearing as white spots on the tooth surface that may be barely noticeable and do not affect dental function. Moderate and severe forms of dental fluorosis, which are far less common, cause more extensive enamel changes. In the rare, severe form, pits may form in the teeth. The severe form hardly ever occurs in communities where the level of fluoride in water is less than 2 milligrams per liter 9).
Causes of Dental fluorosis
Dental fluorosis is caused by taking in too much fluoride over a long period when the teeth are forming under the gums. Only children aged 8 years and younger are at risk because this is when permanent teeth are developing; children older than 8 years, adolescents, and adults cannot develop dental fluorosis. The severity of the condition depends on the dose (how much), duration (how long), and timing (when consumed) of fluoride intake.
A Cochrane review of 25 studies 10) showed there is weak unreliable evidence that starting the use of fluoride toothpaste in children under 12 months of age may be associated with an increased risk of fluorosis. The evidence for its use between the age of 12 and 24 months is indeterminate. If the risk of fluorosis is of concern, the fluoride level of toothpaste for young children (under 6 years of age) is recommended to be lower than 1000 parts per million (ppm) 11).
Overall, the results of the studies reviewed suggest that, where the fluoride level in water is 0.7 ppm, there is a chance of around 12% of people having dental fluorosis that may cause concern about how their teeth look 12).
Increases in the occurrence of mostly mild dental fluorosis were recognized as more sources of fluoride became available to prevent tooth decay. These sources include drinking water with fluoride, fluoride toothpaste—especially if swallowed by young children—and dietary prescription supplements in tablets or drops (particularly if prescribed to children already drinking fluoridated water).
Very mild and mild forms of dental fluorosis—teeth have scattered white flecks, occasional white spots, frosty edges, or fine, lacy chalk-like lines. These changes are barely noticeable and difficult to see except by a dental health care professional.
Moderate and severe forms of dental fluorosis—teeth have larger white spots and, in the rare, severe form, rough, pitted surfaces.
What can parents and caregivers do to reduce the occurrence of dental fluorosis ?
You should know the fluoride concentration in your primary source of drinking water, especially if you have young children. This information should help with decisions about using other fluoride products, particularly fluoride tablets or drops that your physician or dentist may prescribe for your young child. Fluoride tablets or drops should not be used at all if your drinking water has the recommended fluoride concentration of 0.7 mg/L or higher.
Use an alternative source of water for children aged 8 years and younger if your primary drinking water contains greater than 2 mg/L of fluoride.In some regions of the United States, public water systems and private wells contain a natural fluoride concentration of more than 2 mg/L; at this concentration, children 8 years and younger have a greater chance for developing dental fluorosis, including the moderate and severe forms. These children should have an alternative source of drinking water that contains fluoride at the recommended level.
For very young children, less than 2 years old: Do not use fluoride toothpaste unless advised to do so by your doctor or dentist. You should clean your child's teeth as soon as the first tooth appears by brushing without toothpaste with a small, soft-bristled toothbrush and plain water.
For children aged 2 to 6 years: Apply no more than a pea-sized amount of fluoride toothpaste to the brush and supervise their tooth brushing, encouraging the child to spit out the toothpaste rather than swallow it. Until about age 6, children have poor control of their swallowing reflex and frequently swallow most of the toothpaste placed on their brush.
Fluoride and Neurotoxicity in Children 13)
A recent report from the National Research Council 2006 14) concluded that adverse effects of high fluoride concentrations in drinking water may be of concern and that additional research is warranted. Fluoride may cause neurotoxicity in laboratory rats, including effects on learning and memory 15), 16). A recent experimental study where the rat hippocampal neurons were incubated with various concentrations (20 mg/L, 40 mg/L, and 80 mg/L) of sodium fluoride in vitro showed that fluoride neurotoxicity may target hippocampal neurons 17).  Although acute fluoride poisoning may be neurotoxic to adults, most of the epidemiological information available on associations with children's neurodevelopment is from China, where fluoride generally occurs in drinking water as a natural contaminant, and the concentration depends on local geological conditions. In many rural communities in China, populations with high exposure to fluoride in local drinking-water sources may reside in close proximity to populations without high exposure 18).
A systematic review and meta-analysis of published studies 19) to investigate the effects of increased fluoride exposure and delayed neurobehavioral development in children, age from four to 16 years. All but two of the included studies were conducted in China, this is because many studies on fluoride neurotoxicity have been published in Chinese journals only. In total, the review authors identified 27 eligible epidemiological studies with high and reference exposures, end points of IQ scores, or related cognitive function measures with means and variances for the two exposure groups. Fluoride exposure was mostly through drinking water, but three studies assessed exposure due to coal burning.
The exposed groups had access to drinking water with fluoride concentrations up to 11.5 mg/L 20); thus, in many cases concentrations were above the levels recommended (0.7–1.2 mg/L; The U.S. Department of Health and Human Services (HHS)) or allowed in public drinking water (4.0 mg/L; U.S. EPA) in the United States (U.S. EPA 2011 21)). A recent cross-sectional study based on individual-level measure of exposures suggested that low levels of water fluoride (range, 0.24–2.84 mg/L) had significant negative associations with children's intelligence 22).
Results: Findings from the meta-analyses of 27 studies published over 22 years 23) suggest an inverse association between high fluoride exposure and children's intelligence. Children who lived in areas with high fluoride exposure had lower IQ scores than those who lived in low-exposure or control areas. The findings are consistent with an earlier review 24).
The results suggest that fluoride may be a developmental neurotoxicant that affects brain development at exposures much below those that can cause toxicity in adults 25). For neurotoxicants such as lead and methylmercury, adverse effects are associated with blood concentrations as low as 10 nmol/L. Serum fluoride concentrations associated with high intakes from drinking water may exceed 1 mg/L, or 50 µmol/L—more than 1,000 times the levels of some other neurotoxicants that cause neurodevelopmental damage. Supporting the plausibility of our findings, rats exposed to 1 ppm (50 µmol/L) of water fluoride for 1 year showed morphological alterations in the brain and increased levels of aluminum in brain tissue compared with controls 26).
Conclusions: The results support the possibility of an adverse effect of high fluoride exposure on children's neurodevelopment. Future research should formally evaluate dose–response relations based on individual-level measures of exposure over time, including more precise prenatal exposure assessment and more extensive standardized measures of neurobehavioral performance, in addition to improving assessment and control of potential confounders.
Fluoride in Diet (Food Sources)
Fluoridated water is found in most community water systems. (Well water often does not contain enough fluoride.)
Food prepared in fluoridated water contains fluoride. Natural sodium fluoride is in the ocean, so most seafood contains fluoride. Tea and gelatin also contain fluoride.
Infants can only get fluoride through drinking infant formulas. Breast milk has a negligible amount of fluoride in it.
A lack (deficiency) of fluoride may lead to increased cavities, and weak bones and teeth.
Too much fluoride in the diet is very rare. Rarely, infants who get too much fluoride before their teeth have broken through the gums have changes in the enamel that covers the teeth. Faint white lines or streaks may appear, but they are usually not easy to see.
The best way to get the daily requirement of essential vitamins is to eat a balanced diet that contains a variety of foods from the food guide plate.
Specific recommendations depend on age and gender. Ask your health care provider which amount is best for you.
The Food and Nutrition Board at the Institute of Medicine recommends the following dietary intake for fluoride:
0 to 6 months: 0.01 milligrams per day (mg/day)
7 to 12 months: 0.5 mg/day
1 to 3 years: 0.7 mg/day
4 to 8 years: 1.0 mg/day
9 to 13 years: 2.0 mg/day
Males ages 14 to 18 years: 3.0 mg/day
Males over 18 years: 4.0 mg/day
Females over 14 years: 3.0 mg/day
The best way to get the daily requirement of essential vitamins is to eat a balanced diet that contains a variety of foods from the food guide plate.
Specific recommendations depend on age and gender. Ask your health care provider which amount is best for you.
To help make sure infants and children do not get too much fluoride 27), 28):
Ask your provider about the type of water to use in concentrated or powdered formulas.
DO NOT use any fluoride supplement without talking to your provider.
Avoid using fluoride toothpaste in infants younger than 2 years.
Use only a pea-sized amount of fluoride toothpaste in children older than 2 years.
Avoid fluoride mouth rinses in children younger than 6 years.
Fluoride Side Effects from Dietary Fluoride Sources
Too much fluoride in the diet is very rare. Rarely, infants who get too much fluoride before their teeth have broken through the gums have changes in the enamel that covers the teeth. Faint white lines or streaks may appear, but they are usually not easy to see.
A lack (deficiency) of fluoride may lead to increased cavities, and weak bones and teeth.
Fluoride As Prescribed Medication
Fluoride is used to prevent tooth decay. It is taken up by teeth and helps to strengthen teeth, resist acid, and block the cavity-forming action of bacteria. Fluoride usually is prescribed for children and adults whose homes have water that is not fluoridated 29).
In this Cochrane review 30), there is weak evidence that the use of fluoride supplements is associated with a reduction in dental caries increment when compared with no fluoride supplement in permanent teeth. There is no conclusion could be reached about the effectiveness of fluoride supplements in preventing tooth decay in young children (less than 6 years of age) with deciduous teeth. Moreover, insufficient evidence exists to show whether or not using fluoride supplements in young children (less than 6 years of age) could mottle teeth (fluorosis), an effect of chronic ingestion of excessive amounts of fluoride.
This medication is sometimes prescribed for other uses; ask your doctor or pharmacist for more information.
How should this medicine be used ?
Fluoride comes as a liquid, tablet, and chewable tablet to take by mouth. It usually is taken once daily. Follow the directions on your prescription label carefully, and ask your doctor or pharmacist to explain any part you do not understand. Take fluoride exactly as directed. Do not take more or less of it or take it more often than prescribed by your doctor.
The fluoride liquid may be taken straight from the bottle or mixed with cereal, fruit juice, or other foods. Use a dropper or an oral syringe to measure out your dose. Tablets may be dissolved in the mouth, chewed, or added to drinking water or fruit juice. Tablets also may be added to water for use in infant formulas or other food.
Fluoride helps to strengthen teeth and prevent cavities; it is not a substitute for brushing or flossing.
What special precautions should you follow ?
+ tell your doctor and pharmacist if you are allergic to fluoride, tartrazine (a yellow dye in some processed foods and drugs), or any other drugs.
+ tell your doctor and pharmacist what prescription and nonprescription medications you are taking, especially vitamins. Do not take calcium, magnesium, or iron supplements while taking fluoride without checking with your doctor.
+ tell your doctor if you are pregnant, plan to become pregnant, or are breast-feeding. If you become pregnant while taking fluoride, call your doctor.
+ tell your doctor if you are on a low-sodium or sodium-free diet.
What special dietary instructions should you follow ?
Do not eat or drink dairy products 1 hour before or 1 hour after taking fluoride.
What should you do if you forget a dose ?
Take the missed dose as soon as you remember it. However, if it is almost time for the next dose, skip the missed dose and continue your regular dosing schedule. Do not take a double dose to make up for a missed one.
What side effects can this medication cause ?
Fluoride may cause side effects. Tell your doctor if this symptom is severe or does not go away:
+ staining of teeth
If you experience any of the following symptoms, call your doctor immediately:
+ unusual increase in saliva
+ salty or soapy taste
+ stomach pain
+ upset stomach
+ vomiting
+ diarrhea
+ rash
+ weakness
+ tremor
+ seizures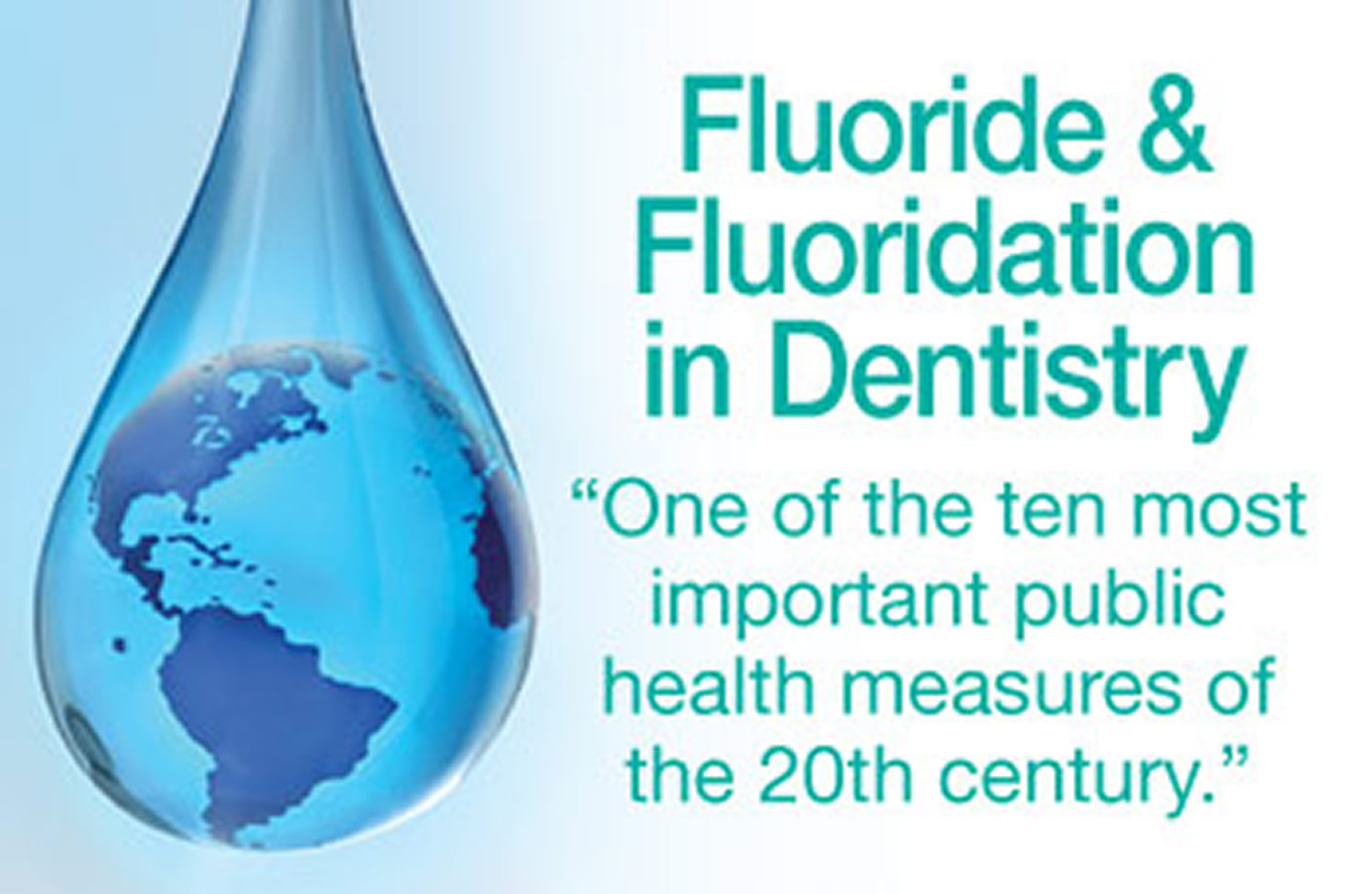 Fluoride Toxicity and Overdose
Fluoride is a chemical commonly used to prevent tooth decay. Fluoride overdose occurs when someone takes more than the normal or recommended amount of this substance. This can be by accident or on purpose 31).
Fluoride is found in many over-the-counter and prescription products, including:
Certain mouthwashes and toothpastes
Certain vitamins (Tri-Vi-Flor, Poly-Vi-Flor, Vi-Daylin F)
Water that has fluoride added to it
Sodium fluoride liquid and tablets
Fluoride may also be found in other household items, including:
Etching cream (also called acid cream, used to etch designs in drinking glasses)
Roach powders
Other products may also contain fluoride.
Symptoms of a fluoride overdose 32), 33), 34), 35) include:
Abdominal pain
Abnormal taste in the mouth (salty or soapy taste)
Convulsions
Diarrhea
Drooling
Eye irritation (if placed in eye)
Headache
Heart attack
Irregular or slow heartbeat
Nausea and vomiting
Shallow breathing
Tremors
Weakness
Outlook (Prognosis)
How well someone does depends on how much fluoride they swallowed and how quickly they receive treatment. The faster a person gets medical help, the better the chance for recovery.
The amount of fluoride in toothpaste is usually not swallowed in large enough amounts to cause harm.