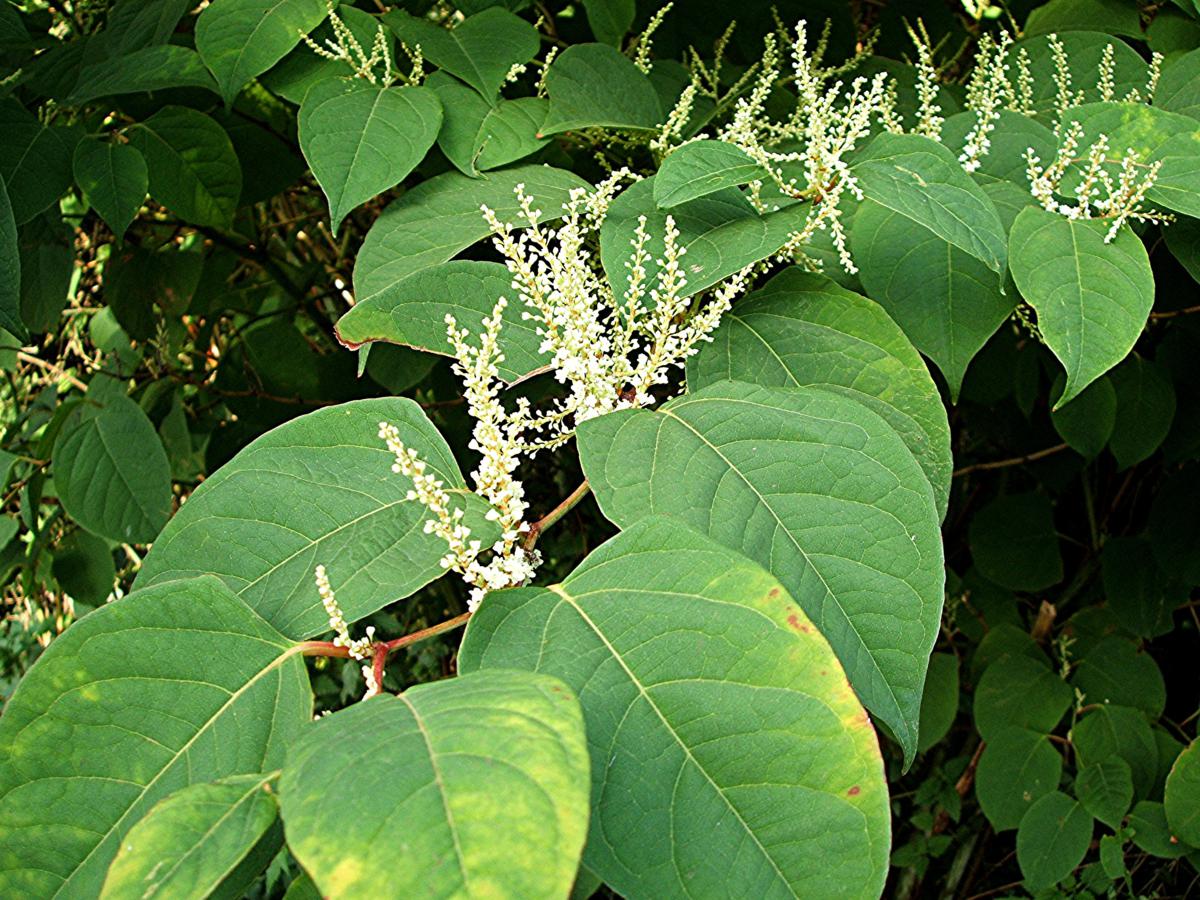 What is Japanese Knotweed
Some of the most important health benefits of Japanese knotweed include its ability to prevent and treat cognitive disorders, improve heart health, lower your risk of cancer, reduce gastrointestinal distress, lower blood pressure, maintain proper insulin levels, and many other unique benefits.
Based on a bioactivity-guided purification strategy, two anthranoids, emodin and physcion, were identified from Japanese knotweed (Fallopia japonica) 1. These findings support the claims of the benefits of F. japonica in the traditional Chinese herbal medicine, and suggest that F. japonica, may be of use in the treatment of type 1 diabetes. In addition, the data on the active constituents, emodin and physcion, suggest a novel pharmaceutical use for these anthranoids for inflammation 1.
The plant is also highly praised because of its high content of one particular chemical, resveratrol.
As the name implies, this particular plant is native to East Asia, primarily Japan, Korea, and China, and is scientifically known as Fallopia japonica. It is a large, perennial herbaceous plant that has become an important cultural, medicinal, culinary, and ceremonial herb for a number of Asian cultures over the centuries. In other countries of the world, Japanese knotweed is sometimes considered invasive, as it is quite hardy and can grow quickly.
Health Benefits of Japanese Knotweed
One of the most well known and widely relied on benefits of Japanese knotweed is its apparent effect on cognitive disorders, like Alzheimer's disease and dementia. This is primarily due to the resveratrol content of the herb, which is the same for most of the plant's benefits. Resveratrol has shown a measurable preventative effect against neurodegenerative processes that can affect neural pathways. Just as antioxidants can eliminate plaque and neutralize free radicals that can slow mental function and cause deterioration, resveratrol can keep brain pathways energized and in use, preventing those tragic conditions.
When one consumes high-fat, rich foods, there is a much greater chance of developing heart disease and cardiovascular complications, such as high cholesterol. However, the resveratrol in Japanese knotweed has been known to counter that, due to its resveratrol content. In France, where red wine is drunk in high concentrations (and thus, large amounts of resveratrol are consumed), heart conditions are very uncommon, despite the high-fat and rich diet that many people enjoy there. By adding knotweed to your diet, you can benefit from the same heart-protective qualities.
Early research on resveratrol's effect on the heart primarily centered on a reduction in fat, there have also been encouraging results regarding resveratrol's ability to modulate blood pressure. By reducing strain and stress on the heart, lower blood pressure can significantly lower the risk of heart attacks and strokes by keeping the arteries and blood vessels dilated, preventing blood clots.
References