What is Manuka honey
Manuka honey produced from the nectar of flowers of Leptospermum scoparium or Manuka myrtle, is a dark monofloral honey rich in phenolic content and currently it is gaining much attention for its broad-spectrum antibacterial activity 1. Leptospermum scoparium is also known as Manuka myrtle, New Zealand teatree, broom tea-tree, or just tea tree that is native to south-east Australia and New Zealand 2. The antibacterial potency of Manuka honey was found to be related to the Unique Manuka Factor (UMF) rating, which is correlated with the high concentrations of the naturally occurring chemical methylglyoxal (MGO) and total phenols content 3. Interestingly, the UMF rating of Manuka honey strongly correlates with methylglyoxal equivalence and antibacterial activity but the relation is not wholly understood 4. Additional phytochemicals, such as phenolic compounds, flavonoids, and defensins likely contribute synergistically as methylglyoxal by itself does not achieve the same level of antibacterial activity as Manuka honey of equal methylglyoxal concentration 5. Nonetheless, methylglyoxal (MGO) is still regarded as the major antimicrobial constituent and various Manuka honey grading schemes for commercially sold honey are based in large part on methylglyoxal concentrations. Manuka honey and and medical-grade honeys are currently used in clinical settings as a topical application for acute and chronic wounds and bacterial resistance to honey has not been identified 6.
Honey in general is a complex mixture, with over 100 components, including sugars, proteins, phenols, and plant- and bee-derived enzymes 7. Honey composition and bioactivity were found to depend mainly on floral source, but external factors, such as geographical, seasonal, and environmental conditions, also play a role 8. The antibacterial activity of honey is derived from multiple factors: osmotic stress from the high sugar concentration 9, low pH (between 3.2 and 4.5), and the presence of hydrogen peroxide (H2O2) produced from the bee-derived enzyme glucose oxidase 10. It was widely considered that the hydrogen peroxide (H2O2) was the primary source of the antibacterial activity of honey and it is known to vary significantly in honeys from different floral sources 11; however, following the neutralization of hydrogen peroxide (H2O2) by catalase, certain honeys retained high levels of antibacterial activity, referred to as nonperoxide activity (NPA). Non-peroxide activity was first observed in New Zealand manuka (Leptospermum scoparium) honey 12. It has now been established that active manuka-type (Leptospermum species) honeys from New Zealand and Australia have substantially higher levels of nonperoxide activity (NPA) than honeys from other floral sources 11. This is due, in part, to the high concentrations of the naturally occurring chemical methylglyoxal (MGO) in some Leptospermum-derived honeys 13.
While methylglyoxal (MGO) is a key antibacterial component of manuka honey, it alone cannot account for its total antibacterial activity 14, as manuka honey inhibits the growth of pathogenic bacteria (including Pseudomonas aeruginosa, Escherichia coli, and Staphylococcus aureus) in their planktonic and biofilm lifestyles at concentrations well below the Minimum Inhibitory Concentration (MIC) of methylglyoxal alone 15. Additionally, many bacteria are innately equipped to detoxify methylglyoxal 16, so additional components in honey must also modulate its activity. From this, scientists hypothesize that the antibacterial activity of manuka honey comes from a combination of its various constituents and that its mechanism of action cannot be elucidated based exclusively on investigations of the individual components. Rather, to generate a fundamental understanding of the mechanism of antibacterial activity, the effects of the key components of manuka honey against microorganisms must be studied in isolation from and in combination with each other. Despite the prominent role of methylglyoxal in the antibacterial activity of manuka honey, the degree to which it contributes to the effect manuka honey has on bacterial gene expression and physiology has not been thoroughly investigated 17. Currently, the antimicrobial activity of manuka honey is reported and marketed based on its nonperoxide activity (NPA), which can be directly tested via bioassays or derived from the methylglyoxal concentrations of manuka honey, since methylglyoxal and nonperoxide activity (NPA) are well correlated 11. This is problematic, since nonperoxide activity (NPA) is only a measure of antistaphylococcal activity and not representative of activity against other bacterial species 18. Therefore, it is important to understand how methylglyoxal (MGO) alone and in combination with sugars works against Gram-negative microorganisms like Pseudomonas aeruginosa to better understand the mechanism of whole manuka honey. This is critical for the use of manuka honey in infection control, which requires the killing of multiple species of bacteria present in wounds.
Researchers have found that honey is effective against a wide range of pathogens. Previous studies have identified a number of biological processes in bacteria that may be affected by the action of honey, including cell division 19, motility 17, quorum sensing 20, protein synthesis 19 and responses to oxidative stress 21.
Figure 1. Manuka myrtle (Manuka tree)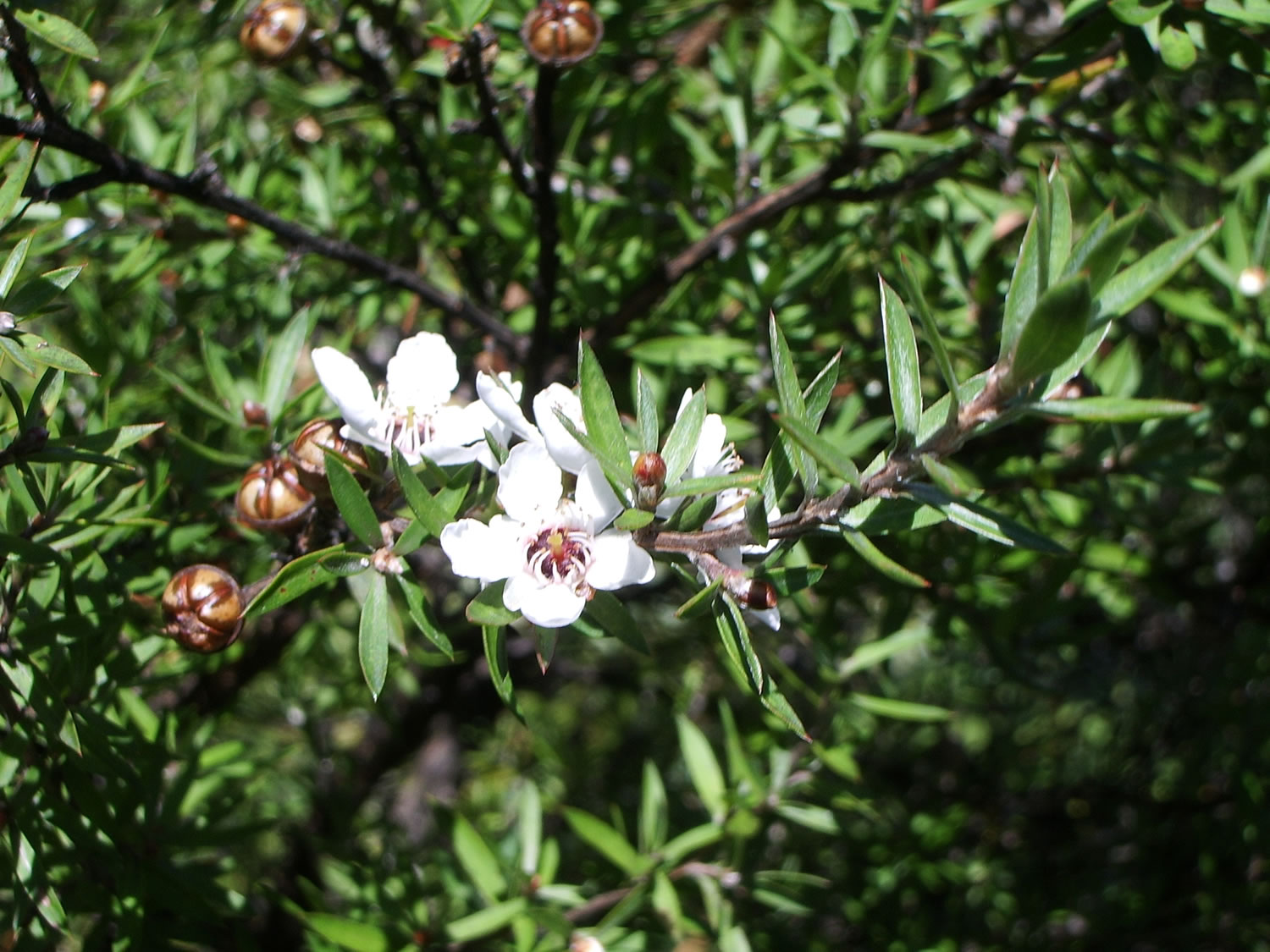 Figure 2. Methylglyoxal chemical structure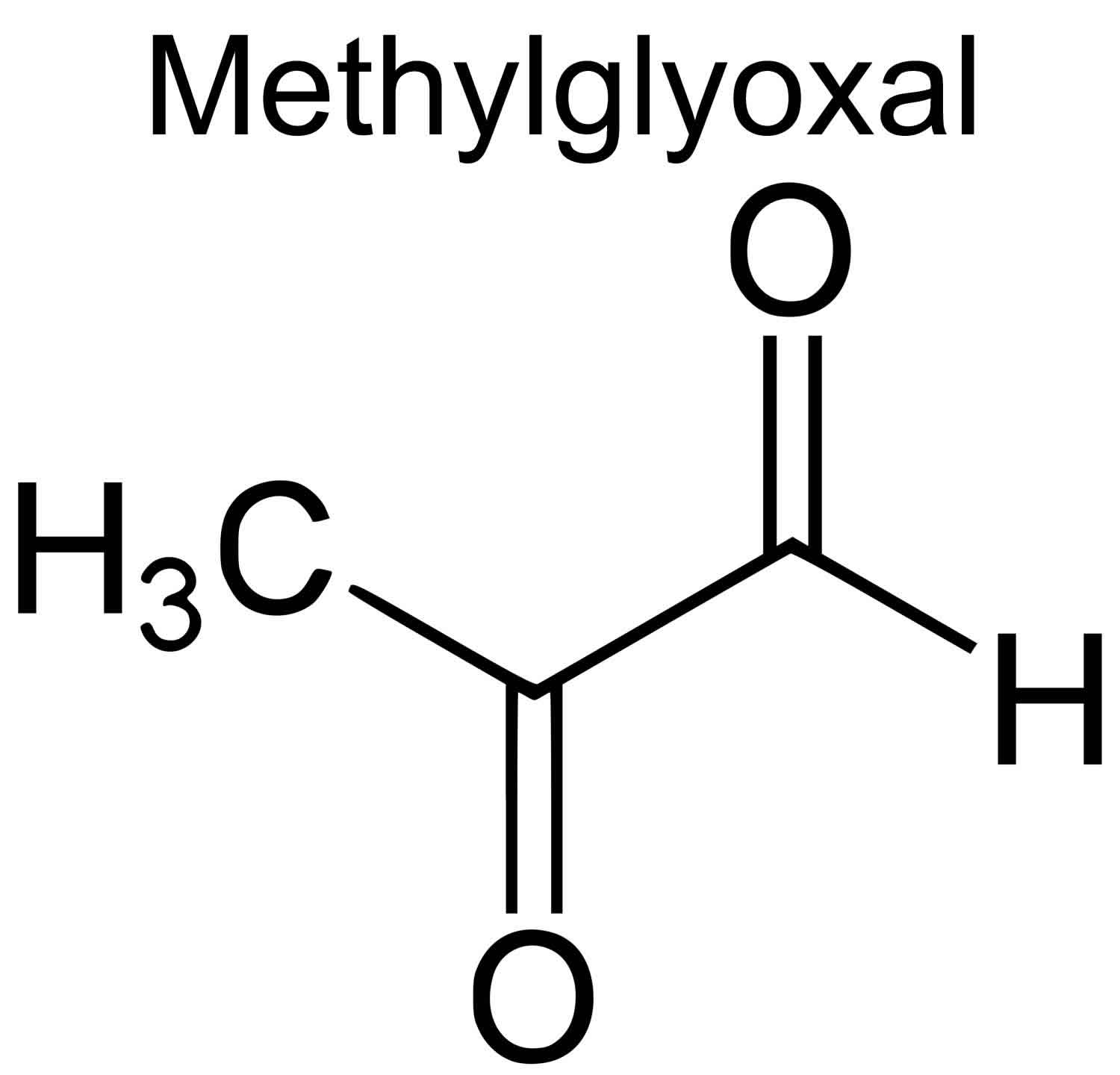 Medical grade honey
Raw honey can contain bacterial spores, mainly those of Bacillus spp., and spores of the notorious pathogen Clostridium botulinum, which can cause wound botulism or gangrene 22. Medical‐grade honey intended for clinical application therefore must be sterilized to destroy potentially present bacterial spores. This is generally achieved by gamma‐irradiation 23. Manuka honey and Revamil honey are the major medical‐grade honeys currently approved for clinical application 24.
Unique Manuka Factor (UMF)
The antibacterial activity of Manuka honey is usually rated using a classification system known as the Unique Manuka Factor (UMF), which reflects the equivalent concentration of phenol (%, w/v) required to produce the antibacterial activity of honey (zone of growth inhibition) when tested in a radial diffusion assay with Staphylococcus aureus as the target microorganism 6. With discovery of methylglyoxal (MGO) and its role in antimicrobial activity in Manuka honey 25, UMF grade is now primarily based on the measured level of methylglyoxal such that UMF 5+ honey has ≥ 83 mg/kg methylglyoxal, UMF 10+ has ≥ 263 mg/kg methylglyoxal, and UMF 15+ has ≥ 514 mg/kg methylglyoxal 26, with a minimum grade of 10 UMF typically considered to be "Active Manuka Honey" 27. Manuka honey with higher UMF are presumed to have more potent antibacterial properties and are more expensive in the consumer market 28. Because of the large batch‐to‐batch variation in antibacterial activity 29, batches of Manuka honey are individually tested for activity. Although the UMF designation suggests that the indicated level of activity is due to a Manuka‐specific compound, the UMF assay only measures the level of antibacterial activity but is not informative regarding the identity of the components involved.
However,contrary to expectations, recent studies have showed that Manuka honey of lower UMF grade demonstrated equal to significantly increased antimicrobial activity compared to higher UMF grade honey for all organism groups tested 27. While unexpected, this phenomenon has occurred in several other studies as well. One investigation compared Manuka honey of UMF grades between 5 and 20 against Staphylococcus aureus and E. coli organisms incorporated into tissue engineering scaffolds and found that no significant differences in bacterial clearance regardless of the UMF grade 30. Other authors have also found that UMF grade did not correlate with antibacterial activity against Pseudomonas aeruginosa, although number of isolates tested was limited 31. Girma et al 27 believe that these findings may be explained by the dynamic nature of the chemical composition of Manuka honey. Dihydroxyacetone is the precursor molecule of methylglyoxal found in Leptospermum flower nectar and by itself lacks antimicrobial activity. With maturation of the honey, a portion of dihydroxyacetone will convert to methylglyoxal, thus increasing methylglyoxal concentration with time. Decreases in dihydroxyacetone and increases in methylglyoxal concentrations begin to occur after Manuka honey extraction, with changes continuing up to at least one year of storage 32. The extent of dihydroxyacetone conversion to methylglyoxal is not wholly predictable for a given sample, as side chemical reactions also occur and predictions are complicated by temperature and other variables 32. Higher dihydroxyacetone:methylglyoxal ratios between 5:1 to 9:1 are observed in fresher Manuka honey compared to lower dihydroxyacetone:methylglyoxal ratios approximating 2:1 in older honeys 33. A major Manuka honey testing laboratory found that final packed Manuka honeys of lower UMF grade tended to have higher dihydroxyacetone:methylglyoxal ratios whereas higher grade UMF honeys tended to have lower such ratios and higher content of hydroxymethylfurfural and C4 sugars, indicating honey that was older at the time of UMF grading 34. Therefore, methylglyoxal concentrations and antimicrobial activity at the time of consumer use may not be accurately reflected by UMF labelling. Girma and colleagues 27 concluded that UMF grade, as an indicator of methylglyoxal content and honey quality, may be misleading to the consumer as it may not necessarily correlate with antibacterial efficacy of the Manuka honey at the time of purchase or the time of use. Studies investigating in vivo outcomes of Manuka honey of different UMF grades while confirming methylglyoxal and dihydroxyacetone content are needed to advance our understanding of use of Manuka honey for medicinal purposes. Despite these concerns, natural products such as Manuka honey are promising as alternative agents in combatting multi-drug resistant bacterial infections.
Antibacterial components in honey
Ripened honey consists of 80% sugars, mainly glucose and fructose and some sucrose and maltose, and contains <18% water 24. The high concentration of sugars combined with a low moisture content causes osmotic stress, which prevents spoilage of honey by microorganisms 24. Only slight dilution of honey can already result in yeast growth, but the sugar content of honey is sufficient to retain antibacterial activity of honey when diluted to approximately 30–40%. At higher dilutions, the antibacterial activity is due to other compounds than sugar 24.
In the 1960s, hydrogen peroxide (H2O2) was identified as a major antibacterial compound in honey 35. The enzyme glucose oxidase—added by honey bees to the collected nectar during production of honey—is activated on moderate dilution of honey and converts glucose into hydrogen peroxide (H2O2) and gluconic acid. However, various honeys have substantial antibacterial activity due to nonperoxide components. Recently, methylglyoxal (MGO) has been identified in Manuka honey (and bee defensin‐1 Revamil honey), as antibacterial compounds in honey 36. Several studies yielded conflicting results regarding the contribution of the low pH (generally between 3.2 and 4.5) for the antibacterial activity of honey 37, but some scientists have conclusively shown a role for the pH in the antibacterial activity of honey 36. In addition, there are clear indications for the presence of additional honey antibacterial compounds of which the identity remains to be elucidated.
Manuka honey chemical composition
The composition of Manuka honey consists of carbohydrates, minerals, proteins, fatty acids, phenolic and flavonoid compounds. Although such compounds are found in other types of honey, other unique features also occur in Manuka honey, such as an unusually high level of methylglyoxal (MGO) formed from dihydroxyacetone which correlates with antibacterial activity 38. Kato et al. 39 also noted the occurrence of methyl syringate glycoside (leptosperin) as a unique maker for Manuka honey authentication.
Table 1. Most common compounds identified in Manuka honey
| | | | |
| --- | --- | --- | --- |
| Phenolic Acid and Flavonoids | Reference | Other Compounds | Reference |
| Caffeic acid | 40 | Phenyllactic acid | 41 |
| Isoferulic acid | 40 | 4-Methoxyphenolactic acid | 41 |
| p-Coumaric acid | 40 | Kojic acid | 41 |
| Gallic acid | 42 | 5-Hydroxymethylfurfural | 41 |
| 4-Hydrobenzoic acid | 41 | 2-Methoxybenzoic acid | 41 |
| Syringin acid | 41 | Phenylacetic acid | 41 |
| Quercetin | 42 | Methyl syringate | 41 |
| Luteolin | 41 | Dehydrovomifoliol | 41 |
| 8-Methoxykaempferol | 40 | Leptosin | 41 |
| Pinocembrin | 40 | Glyoxal | 43 |
| Isorhamnetin | 42 | Methylglyoxal (MGO) | 43 |
| Kaempferol | 40 | 3-Deoxyglucosulose | 43 |
| Chrysin | 40 | – | – |
| Galangin | 40 | – | – |
| Pinobanksin | 40 | – | – |
Hydrogen peroxide
Glucose oxidase, one of the carbohydrate‐metabolizing enzymes added to nectar by bees, converts glucose into hydrogen peroxide (H2O2) and gluconic acid under aerobic conditions 44. The presumed function of hydrogen peroxide (H2O2) is prevention of spoilage of unripe honey when the sugar concentration has not yet reached levels able to prevent microbial growth. During ripening of honey glucose oxidase is inactivated but it regains activity on dilution of honey. H2O2 accumulation is highest in the range of 30–50% honey and declines rapidly below 30% honey due to the relatively low affinity of honey bee glucose oxidase for its substrate glucose 45.
In a screening of 90 honeys, the mean and maximal levels of hydrogen peroxide (H2O2) accumulation in 20% honey solutions after 1 hour were 12 ± 19 and 72 μg/mL, respectively 46. Several honeys do not accumulate any H2O2 at all 47. The manuka honey tested did not accumulate detectable levels of hydrogen peroxide (H2O2) 48. The contribution of H2O2 to the antibacterial activity of honey can be determined by the effect of neutralization of this compound by the addition of catalase. Neutralization of hydrogen peroxide (H2O2) reduces the antibacterial activity of the majority of honey samples tested, indicating the important role of hydrogen peroxide (H2O2), but a substantial number of honey samples retain activity after H2O2‐neutralization 49.
Factors known to affect hydrogen peroxide (H2O2) accumulation are inactivation of the H2O2‐producing enzyme glucose oxidase by exposure to heat or light 50 or degradation of H2O2 by honey 51. It has been suggested that catalase originating from pollen, nectar, or microorganisms would be responsible for the enzymatic H2O2‐neutralizing activity of honey 52; however, catalase has never been identified in honey 24.
As in honey, H2O2 is also a major antimicrobial defense system in plant nectar 53 and substantial variation in accumulation of H2O2 also exists among nectar samples 54. Possibly nectar‐derived peroxidases rather than catalase might be a cause of variation in H2O2‐neutralizing capacity of different honeys.
Another explanation for the variation in H2O2 accumulation in honeys could be differences in activity of glucose oxidase.  No studies have been performed to assess the concentration or activity of glucose oxidase in different honeys.
Methylglyoxal
Various honeys have substantial nonperoxide antibacterial activity 37. Manuka honey has been most extensively subjected to identification of nonperoxide antibacterial components. Recently, exceptionally high levels of the antimicrobial compound methylglyoxal (MGO) have been found in Manuka honey 55. In general, methylglyoxal is formed from sugars during heat treatment or prolonged storage of carbohydrate‐containing foods and beverages 56. However, the high levels of methylglyoxal in Manuka honey are formed by conversion of dihydroxyacetone present at exceptionally high concentrations in the nectar of Leptospermum scoparium flowers 57. This conversion occurs nonenzymatically at a slow rate during storage of honey. It is unknown how dihydroxyacetone is formed in nectar and why it is present in such large amounts in nectar of Manuka trees. Concentrations of methylglyoxal in various foods in the range of 3–47 mg/kg have been reported, while Manuka honey contains much higher concentrations [ranging from 38 mg/kg to 1,541mg/kg (0.74–30.0 mM)] 58. Methylglyoxal is also present in honeys from other plant species, but in screenings of 106 different samples, the concentrations did not exceed 24 mg/kg 36. Methylglyoxal has demonstrated selective toxicity to bacterial cells when applied to wounds and has separately been shown to cause bacterial cell lysis, inhibit flagellation, and disrupt bacterial cell division 59. The concentration of methylglyoxal in Manuka honey correlates strongly with antibacterial activity 60.
Based on a strong correlation between the methylglyoxal levels and the potential of honey to inhibit the growth of Staphylococcus aureus, it has been suggested that methylglyoxal is fully responsible for the nonperoxide antibacterial activity of Manuka honey 61. To verify this, scientists assessed the effect of neutralization of methylglyoxal on the activity of a manuka honey with a high level of methylglyoxal (10.9 ± 1.7 mM) in a quantitative bactericidal assay. Neutralization of methylglyoxal abolished the activity of manuka honey against Staphylococcus aureus and substantially reduced the activity against Bacillus subtilis but did not affect the activity against E. coli and Pseudomonas aeruginosa 48. Thus, methylglyoxal is not fully responsible for Manuka honey nonperoxide antimicrobial activity.
In many studies, the presence of nonperoxide antibacterial activity in honey has been reported 49. It is difficult to deduct to what extent methylglyoxal or as yet unidentified components might contribute to the antibacterial activity in honey. Some indications for the presence of additional compounds can however be obtained by comparing the nonperoxide antibacterial properties of those honeys with the properties of methylglyoxal. Mundo et al. 49 reported that after neutralization of H2O2 and degradation of proteinaceous compounds, several honeys retain activity against Bacillus stearothermophilis but not against several other microorganisms including the highly methylglyoxal‐susceptible Staphylococcus aureus. This suggests that the additional activity in these honeys is exerted by components other than H2O2 or methylglyoxal.
Phenolic compounds originating from plant nectar have been proposed as important factors for the nonperoxide antibacterial activity of honey. Several antibacterial phenolic compounds have been identified in honeys 62, but their contribution to the overall activity of honey remains unclear. The activity of individual phenolics isolated from honey is too low to substantially contribute to the antibacterial activity 63. Complex phenolic fractions of several Malaysian honeys exert antibacterial activity, but the identity of the compound(s) responsible for this activity is unknown 64. Perhaps the combination of different phenolics instead of individual compounds might contribute substantially to the activity of honey. This however remains to be investigated using purified compounds instead of undefined partially purified fractions.
Microorganisms present in honey have been proposed as a potential source of antimicrobial compounds in honey. Bacteria isolated from honey can indeed produce antimicrobial compounds when cultured in vitro, but it remains unclear whether such compounds actually are present in honey 65.
Manuka honey benefits and uses
The best evidence regarding the efficacy of honey has been obtained for treatment of burn wounds. For mild to moderate superficial and partial thickness burns, honey was more effective than conventional treatment for reduction of microbial colonization and improved wound healing 66. Manuka honey may help in the treatment of such infections, such as healing diabetic ulcers. In a relatively small study, application of honey resulted in a comparable bacteremia‐free period of tunnelled, cuffed hemodialysis catheters compared with that obtained with mupirocin treatment 67. There is however insufficient evidence to guide clinical application of honey in other areas 66, so high‐quality clinical trials are warranted.
The direct antimicrobial activity of honey is considered the most important characteristic of honey for healing of wounds 68. In part, its antimicrobial activity is attributed to its physical properties, including a high osmotic pressure and low pH 69. Additionally, honey's antimicrobial activity is due to the presence of methylglyoxal (MGO), hydrogen peroxide (H2O2), flavonoids and phenols, as well as the enzyme bee defensin-1 70. Investigations indicated that Escherichia coli and Staphylococcus aureus can be significantly prevented by Manuka honey 71. It has been illustrated that antibacterial activity of honey is effective on many bacterial pathogens and fungi 72. It is reported that different types of Manuka honey have differing effects and Gram-negative bacteria are more resistant than Gram-positive bacteria. Bacterial resistance to honey as antimicrobial agent has yet to be identified, possibly due to the presence of a complex mixture of methylglyoxal and other components. Honey is also reported to alter a bacterium's shape and size through septal ring alteration, which affects cell morphology and growth. Research has shown that Manuka honey of different UMF values has medicinal properties of interest and it can be beneficial when used as a combination treatment with other antimicrobial agents. Interestingly, the concentration of methylglyoxal (MGO) and subsequent Unique Manuka Factor (UMF) does not necessarily correlate with the minimum inhibitory concentration (MIC) of certain bacteria, suggesting a multimodal mechanism of action 73.
In addition to antibacterial activity, Manuka honey has the ability to stimulate macrophages through Apalbumin 1 protein to release mediators such as TNF-α, IL-1β and IL-6, which are needed for reducing microbial infections and helping in tissue healing 74.
Manuka honey shows antioxidant and anticancer properties, which are considered due to its constituents-phytochemicals working as active bio-compounds 75. A detailed in vitro (test tube) study reported that the total phenol content and the antioxidant activity of Manuka honey influences the cytotoxic effects on MCF-7 cells 76. It was found that the methylglyoxal levels of Manuka honey are 20-fold higher in comparison to other non-Manuka honeys 77. The recently published research has also concluded that the UMF rating for Manuka honey correlates with its antioxidant capacity and with the total phenol content analysed in honey of all grading of UMF 78.
Manuka honey for wounds
Wounds are created by the disruption of the dermis and epidermis of the skin and subsequent infiltration of the wound with a mixture of commensal bacteria and potentially pathogenic bacteria from the environs. Bacterial presence in the wound has shown to be helpful initially as it causes inflammation and stimulates healing 79. Typical acute colonisations may be attributed to aerobic Gram-positive cocci such as Staphylococcus and Streptococcus spp. Chronic wounds are contaminated with a broader range of aerobic and anaerobic bacteria 80, including bacteria we have identified in this review such as Pseudomonas aeruginosa and Staphylococcus epidermis.
Honey is the oldest wound-healing agent known to mankind when some modern chemicals have failed in this regard 22. Honey demonstrates several characteristics that make it effective for wound management; it has both antimicrobial and anti-inflammatory properties, it promotes autolytic debridement, promotion of granulation 81 and reduces malodour 82. Honey induces leukocytes to release cytokines, which is what begins the tissue repair cascades. Furthermore, it actives immune response to infection 83. The stimulation of other properties of the immune response by honey is also reported such as proliferation of B- and T-lymphocytes and the phagocytes activity 84. Honey induces the generation of antibodies. Many evidence suggest the use of honey in the control and treatment of acute wounds and for mild to moderate superficial and partial thickness burns 85. Although some studies indicated the efficacy of honey in relation to wound treatment and leg ulcers, more studies are needed to strengthen the current evidence.
Evidence from clinical trials, shows that honey may be useful for treatment of damage to the epithelial barriers due to burns injury 86. Topical applications of Manuka honey is used in the treatment of burns, ulcers and non-healing wounds. Manuka honey has also been shown to combat antibiotic-resistant strains of infections, such as MRSA (Methicillin Resistant Staphylococcus aureus). Manuka honey was approved as a recommended alternative and a natural material for the treatment of wounds by the U.S. Federal Drug Administration (FDA) in 2007 6. Manuka honey amongst other types of honey has its ability to release hydrogen peroxide (H2O2) that is an important factor for helping reduce and eliminate bacterial activity 87.
Honey is most commonly used as a topical antibacterial agent to treat infections in a wide range of wound types. These include:
Leg ulcers
Pressure ulcers
Diabetic foot ulcers
Infected wound resulting from injury or surgery
Burns.
In most cases, honey is used when conventional antibacterial treatment with antibiotics and antiseptics are ineffective. Inflammation, swelling and pain subside, unpleasant odours stop, and debridement is enhanced as the honey dressings remove dead tissue painlessly and without causing damage to the regrowing cells.
Honey can also be used as first aid treatment for burns as it has anti-inflammatory activity.
There have been a few attempts to evaluate the effectiveness of Manuka honey incorporated in wound dressings against Pseudomonas aeruginosa, Staphylococcus aureus, E. coli, and group B Streptococci. Materials used in those studies were cryogel 88 or bioactive glass 89 fortified with Manuka honey and bacterial cellulose enriched with methylglyoxal 90. However, some of these dressings manifested antimicrobial effects too weak to be used 91. A few research groups throughout the years 2014–2018 have attempted to study the effectiveness of Manuka honey in wound healing. Most of the results have indicated that Manuka honey had a positive effect on wound healing, shortening the complete time needed for ulcer healing. However, these results need to be treated with caution due to the limited data on patients, baseline characteristics of ulcers, and poor study design 92. Manuka honey is also used in the therapy of other conditions, such as chronic rhinosinusitis and evaporative dry eye. Randomized controlled trials were performed by Albietz J. et al. 93 and Lee V.S. et al. 94.
How to use honey on wounds
The following are general tips on how honey may be used for wound care.
Sterilized, laboratory-tested honey for medicinal purposes should be used to treat infected wounds
The amount of honey used depends on the amount of fluid exuding from the wound. Large amounts of exudate require substantial amounts of honey to be applied
The frequency of dressing changes depends on how rapidly the honey is being diluted by the exudate. This should become less frequent as the honey starts to work on healing the wound.
Occlusive dressings help to prevent honey oozing out from the wound.
It is best to spread the honey on a dressing and apply this to the wound than apply the honey directly onto the wound. Dressing pads pre-impregnated with honey are commercially available and provide an effective and less messy alternative.
Abscesses, cavity or deep wounds need more honey to adequately penetrate deep into the wound tissues. The wound bed should be filled with honey before applying the honey dressing pad.
Antioxidant activity
Oxidants agents such as oxygen involve in preventing damage play as an antioxidant which is detected in foods and human body 95. Although, the natural antioxidants function in human body has not fully understood, the investigations illustrated a function in effects of natural honey in many of aging and process highly reactive ingredient drive from oxygen which named free radicals and reactive oxygen species (ROS) are generated during metabolism. These ingredients interact with lipids and protein components in the cell membranes, enzymes as well as DNA. These damaging reactions may lead to various diseases. Fortunately, antioxidants intercept free radicals before they can do damage. Both enzymatic and nonenzymatic substances apply in protective antioxidant 96. The ability of honey for antioxidant properties is related to the brightness of honey; therefore, the darker honey has higher value of antioxidant. It has been showed that the phenolic compounds are the major responsible factor for antioxidant activity of honey, since the phenolic level is related to radical absorbance activity values of honey 97. The other investigations illustrated that the antioxidant activity is related to the combination of wide range of active compounds present in honey. Thus, honey has the ability to act as a dietary antioxidant. According to the scientific literature, honey applied alone or in combination with conventional therapy might be a new antioxidant in the control of commonly associated with oxidative stress 97. In fact from the majority of these data extracted from experimental research, there is an essential need to study this antioxidant effect of honey in the different human disorders.
Anti-inflammatory and immunomodulatory activities
Chronic inflammation can inhibit healing by damaging tissues. According to the present literature, honey reduces inflammatory response in animal models, cell cultures 98 and clinical trials 99. Phenolic content in honey is responsible for anti-inflammatory effect 100. These phenolic and flavonoids compounds cause the suppression of the pro-inflammatory activities of cyclooxygenase-2 (COX-2) and/or inducible nitric oxide synthase (iNOS) 101. Honey and its ingredients have been indicated to be involved in regulation of proteins including of inducible nitric oxide synthase (iNOS), ornithine decarboxylase, tyrosine kinase, and COX-2. Different types of honey are discovered to induce tumor necrosis factor alpha, interleukin-1 beta (IL-1β), and IL-6 production 102. Honey increases T and B lymphocytes, antibodies, eosinophils, neutrophils, monocytes, and natural killer cells generation during primary and secondary immune responses in tissue culture 103.
It was indicated that slow absorption leads to the production of short-chain fatty acid (SCFA) fermentation agents 104. It is a likely mechanism that the ingestion of honey may result in short-chain fatty acid production 105. The immunomodulatory actions of short-chain fatty acid have been confirmed 106. Therefore, honey may induce the immune response through these fermentable sugars 107. A sugar, nigerooligosaccharides, present in honey has been observed to have immunopotentiating effects 108. Nonsugar ingredients of honey are also responsible for immunomodulation 107.
Anticancer activity
Cancer cells are characterized by inadequate apoptotic (programmed cell death) turnover and uncontrolled cellular proliferation 109. Honey makes apoptosis in many types of cancer cells through depolarization of mitochondrial membrane 110. Honey increases caspase 3 activation and poly (ADP-ribose) polymerase (PARP) cleavage in human colon cancer cell lines which is related to its high phenolic component 111. Moreover, it makes apoptosis through modulating the expression of pro- and anti-apoptotic proteins in colon cancer 111. Honey induces the expression of p53, caspase 3, and proapoptotic protein Bax and also downregulates the expression of anti-apoptotic protein Bcl2 111. Honey produces ROS (reactive oxygen species) leading to the activation of p53 and p53 in turn modulates the expression of pro- and anti-apoptotic proteins such as Bcl-2 and Bax 111. Oral administration of honey increases the expression of pro-apoptotic protein Bax and also reduces the anti-apoptotic protein Bcl-2 expression in tumor tissue of Wistar rats 112. Intravenous injection of Manuka honey acts its apoptotic effect on cancer cells lines through the involvement of the caspase 9 which in turn activates the caspase-3, the executor protein. Apoptosis was made by manuka honey which also involves in the activation of PARP, DNA fragmentation and loss of Bcl-2 expression 113. The apoptotic properties of honey make it a possible natural substance as anti-cancer agent as many chemotherapeutics currently used are apoptosis inducer agents.
Current studies show that honey may exert anticancer effects through several mechanisms 114. Investigations have indicated that honey has anticancer property through its interference with multiple cell-signaling pathways, including inducing apoptosis, antimutagenic, antiproliferative, and anti-inflammatory pathways. Honey modifies the immune responses 114. Honey has been indicated to prevent cell proliferation, induce apoptosis, modify cell cycle progression, and cause mitochondrial membrane depolarization in several types of cancer such as skin cancer cells (melanoma) 115, adenocarcinoma epithelial cells, cervical cancer cells 116, endometrial cancer cells 117, liver cancer cells, colorectal cancer cells, prostate cancer cells 118, renal cell carcinoma 119, bladder cancer cells, human nonsmall cell lung cancer 120, bone cancer cells (osteosarcoma), and leukemia and mouth cancer cells (oral squamous cell carcinoma) 121. In addition, honey could be able to inhibit several forms of tumor in animal modeling including breast cancer, carcinoma, melanoma, colon carcinoma, hepatic cancer, and bladder cancer. However, more studies are needed to improve our understanding of the positive effect of honey and cancer.
Antidiabetic activity
There are strong evidences which indicate the beneficial effects of honey in the treatment of diabetes mellitus 122. These results point out the therapeutic prospects of using honey or other potent antioxidants as an adjunct to standard antidiabetic drugs in the control of diabetes mellitus. Regarding the restrictions associated with using of antioxidants, other interventions targeted at decreasing ROS (reactive oxygen species) generation may also be used as an adjunct to conventional diabetes therapy. In one of the clinical trials of Type 1 and Type 2 diabetes mellitus, the application of honey was associated with dramatically lower glycemic index than with sucrose or glucose in type 1 diabetes and normal 123. Type 2 diabetes has values similar for honey, glucose, and sucrose. In the diabetic patients, honey can induce significantly a reduction in plasma glucose level versus dextran 124. In normal and hyperlipidemic patients, it also reduces blood lipids, homocysteine and C-reactive protein contents. However, several questions have been remained, especially as it relates to the prospect of controlling diabetes mellitus by interventions that target both oxidative stress and hyperglycemia. Furthermore, the therapeutic effects of honey in the management of diabe tes may not only be restricted to controlling glycemia but also may be extended to ameliorating the associated metabolic complication diseases 122.
Asthma
Honey is commonly used in folk medicine to treat inflammation, cough, and fever 125. The ability of honey to act in reducing asthma-related symptoms or as a preventive agent to preclude the induction of asthma was showed. Chronic bronchitis and bronchial asthma were treated by oral honey consumption in animal modeling. Furthermore, a study conducted by Kamaruzaman et al. 126 showed that treatment with honey effectively inhibited ovalbumin-induced airway inflammation by reducing asthma-related histopathological changes in the airway and also inhibited the induction of asthma. Inhalation of honey was also discovered to effectively remove mucus-secreting goblet cell hyperplasia. However, future studies are needed to investigate these effects of honey to better understand the mechanisms by which honey reduces asthma symptoms.
Gastrointestinal diseases
Honey has been suggested as potentially useful for various conditions of the gastrointestinal tract 127, such as periodontal and other oral disorders 128, dyspepsia, and as part of oral rehydration therapy. In vitro studies propose that honey exerts bactericidal activity against Helicobacter pylori 129 although a clinical trial of Manuka honey therapy to induce Helicobacter eradication failed to indicate a beneficial treatment 130. In addition, honey may be effective as a part of oral rehydration therapy, and as a clinical trial, honey shows therapeutic effects in the treatment of infants and children admitted into hospital with gastroenteritis indicated remarkable reduced duration of diarrhea in the honey-treated patients 131.
Neurological diseases
There is important scientific literature for the illustration of nutraceutical agents as novel neuroprotective therapies, and honey is one such promising nutraceutical antioxidant. Honey exerts anxiolytic, antidepressant, anticonvulsant, and antinociceptive effects and ameliorates the oxidative content of the central nervous system. Several studies on honey propose that honey polyphenols have nootropic and neuroprotective properties. Polyphenol ingredients of honey quench biological ROS that lead to neurotoxicity, aging, and the pathological deposition of misfolded proteins, including amyloid beta 132. Polyphenol ingredients of honey counter oxidative stress through excitotoxins, including quinolinic acid and kainic acid, and neurotoxins, including 5-S-cysteinyl-dopamine and 1-methyl-4-phenyl-1,2,3,6-tetrahydropyridine 132. Furthermore, honey polyphenols constituents counter direct apoptotic challenges through amyloid beta, methyl mercury induced and retinoid 133. Raw honey and honey polyphenol reduce the microglia-induced neuroinflammation that is induced through immunogenic neurotoxins or ischemia damage 134. Most significantly, honey polyphenols counter neuroinflammation in the hippocampus, a brain structure that is involved in memory 135. Honey polyphenols prevent memory disorders and induce memory production at the molecular level 135. Several researches propose that the modifications of specific neural circuitry underlies the memory improving and neuropharmacological effects of honey. However, more studies are needed to determine the ultimate biochemical impact of honey on mitochondrial dysfunction, apoptosis, necrosis, excitotoxicity, and neuroinflammation and anxiolytic, antinociceptive, anticonvulsant, and antidepressant activities should be examined in further detail.
Cardiovascular diseases
Antioxidants present in honey such as flavonoids, polyphenolics, Vitamin C, and monophenolics may be associated with a reduced risk of cardiovascular failures 136. Honey can contain nitric oxide (NO) metabolites and increased levels of nitric oxide in honey might have a protecting function in cardiovascular diseases 137. Honey also decreased venous blood pressure, which can reduce the preload of the heart and consequently may diminish the congestion in the venous system 138. In the coronary heart disease, the protective effects of flavonoids such as antioxidant, antithrombotic, anti-ischemic, and vasorelaxant and flavonoids reduce the risk of coronary heart disorders through three mechanisms: (a) improving coronary vasodilatation, (b) reducing the ability of platelets in the blood to clot, and (c) inhibiting low-density lipoproteins from oxidizing. Although there is a wide spectrum of antioxidant types, caffeic acid, quercetin, phenethyl ester, kaempferol, galangin, and acacetin predominate in different types of honeys. Several investigations showed that certain honey polyphenols have a promising pharmacological function in reducing cardiovascular disorders. However, in vitro and in vivo research and clinical trials should be initiated to further validate these compounds in medical applications 139.
References